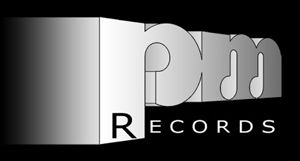 "Where Jazz Is Supposed To Be"


EUROPEAN JAZZ MOTION
"ODYSSEIA"

featuring
Angela Tröndle - vocals (Austria)
Tobias Meier - saxophone (Switzerland)
Marek Talts - guitar (Estonia)
Antti Kujanpää - piano (Finland)
Mattia Magatelli - double bass (Italy)
Christian Windfeld - drums (Denmark)

All Songs Available for Listening

---

SENENSKY ~ PERLA ~ RILEY
"INVITATION"

featuring
BERNIE SENENSKY - piano
GENE PERLA - bass
BEN RILEY - drums

All Songs Available for Listening


---

GENE PERLA
"BILL'S WALTZ"

featuring
Elvin Jones,
Don Alias
NDR BigBand

All Songs Available for Listening

Stone Alliance video clips are now available featuring Steve Grossman, Bob Mintzer,
Kenny Kirkland, Marcio Montarroyos, Sergio Diaz, Mark Gray, Gene Perla & Don Alias.
~
The entire PM Records catolog is available for digital purchase and download.
Check out our PM Store for more information.
~
In addition, certain songs now have their Leadsheets available for purchase and
download for the low price of $3.00 each.

Copyright 1997-2013 P. M. Records
Copyright 1997-2016 P. M. Records